Yuki Okumura

On Kawara's Pure Consciousness, or Many Worlds (and) Interpretation
30 minute performance piece enacted by 9 simultaneous interpreters at National Museum of Modern Art, Tokyo,
August 28, 2012, as part of "14 Evenings," curated by Kenjin Miwa

The interpreters:
Yu Araki (Artist / Interpreter)
Matthew Chozick (Writer / Translator)
Michio Hayashi (Art historian / Critic)
Aki Hoashi (Art coordinator)
Sayaka Iwai (Interpreter)
Megumi Matsubara (Artist / Founding member of "assistant")
Taro Nettleton (Art critic)
Tomoko Shiotsu (Interpreter)
Akemo Yuki (Interpreter)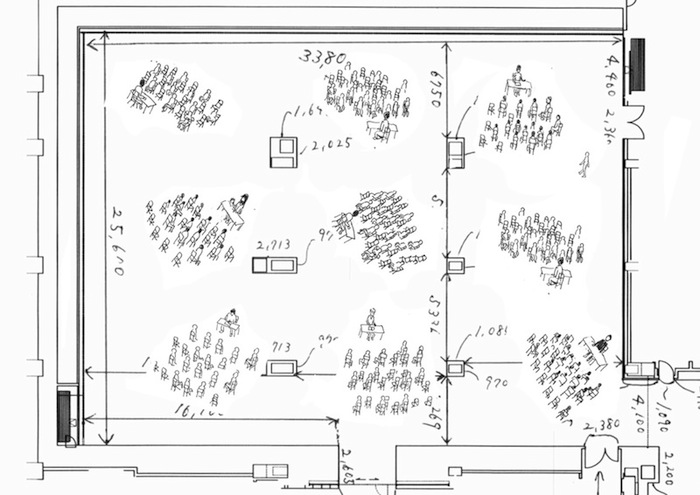 - The 9 interpreters simultaneously interpreted my 30 minute English lecture recorded in New York on May 14, 2012,
where I discussed the work of On Kawara as an "Absent Performance," into Japanese.
- Throughout the performance, I was totally absent.
- Following the convention of interpretation, they all used the first person singular.
- The first line was "My name is Yuki Okumura."
- Here, I was in the same position as On Kawara - existing at multiple positions at once, and being alive and
dead at the same time.
- The nested structure finally formed a full circle when the whole work ended by the phrase "This lecture itself will be the material of my
performance on August 28, 2012, in Tokyo."
- The whole space was closed during the performance, making it unobservable from the outside world.
- The original transcript is here.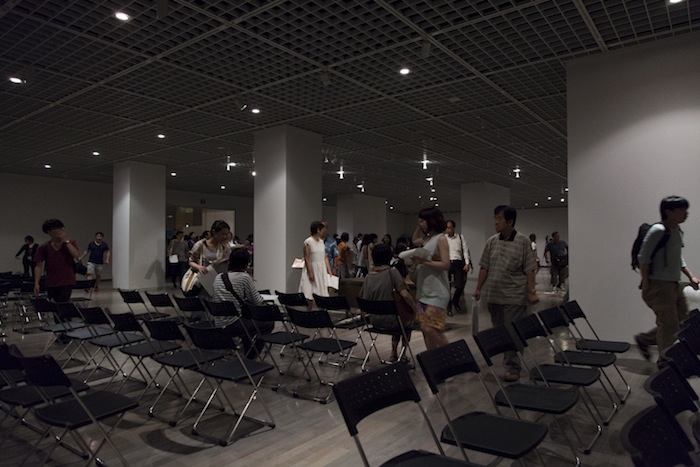 *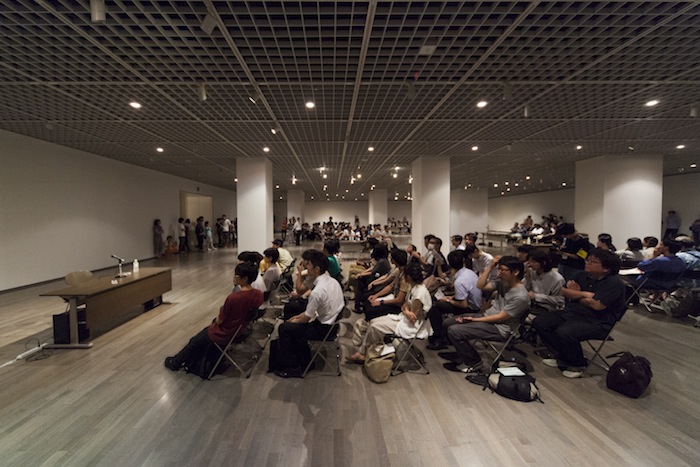 *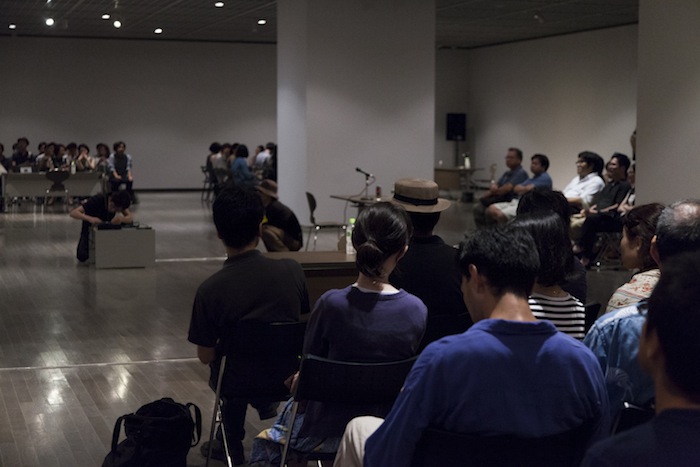 *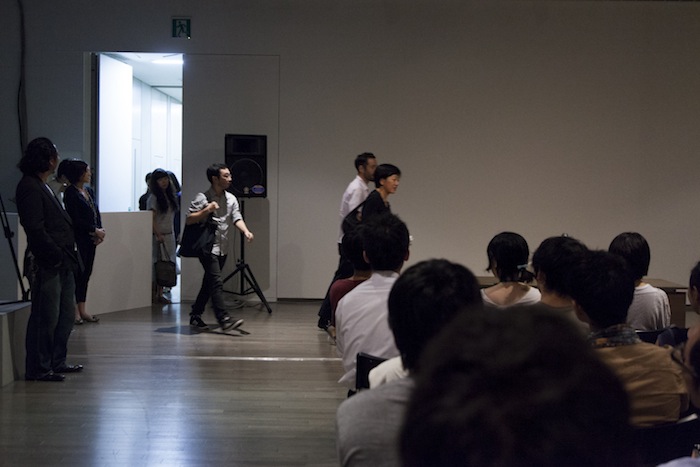 *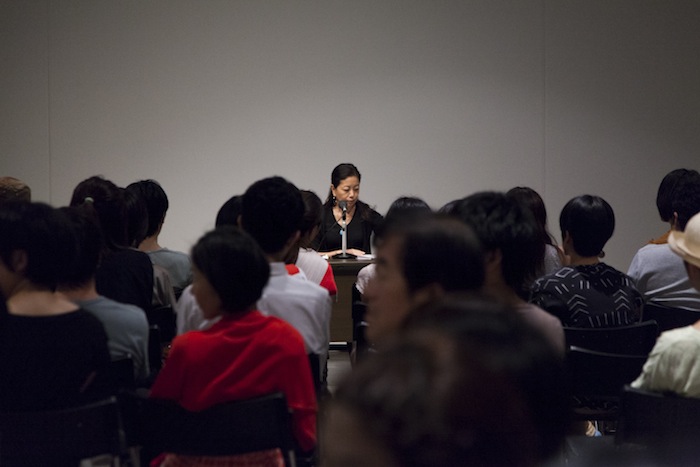 *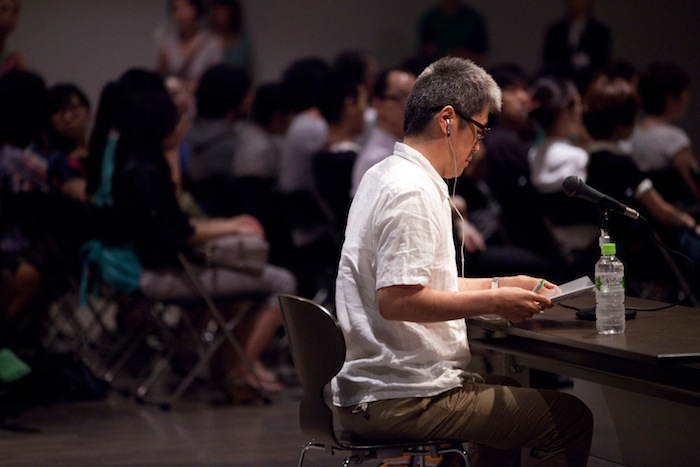 '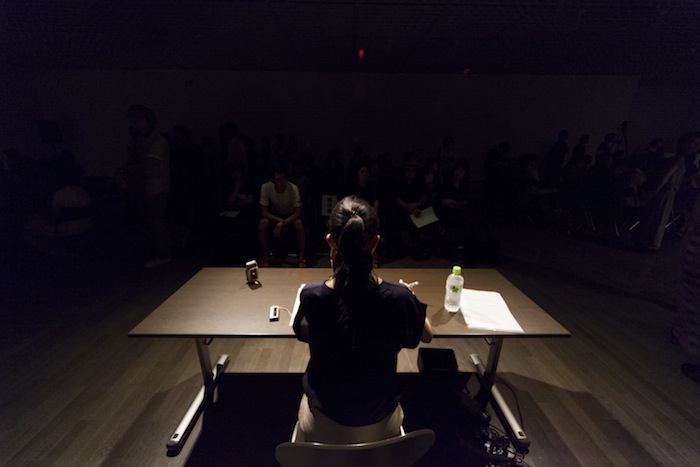 *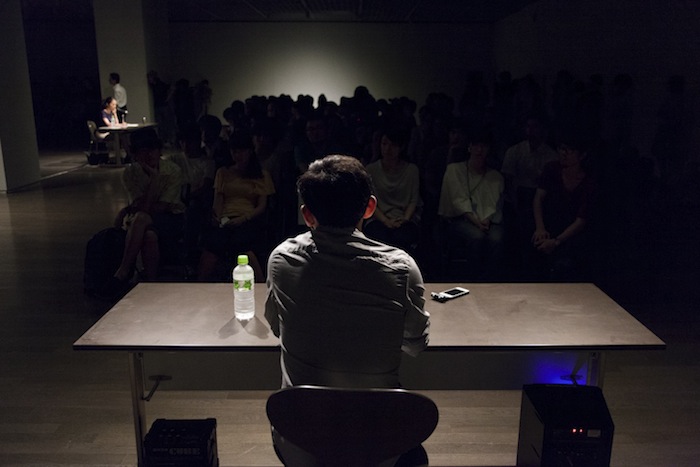 *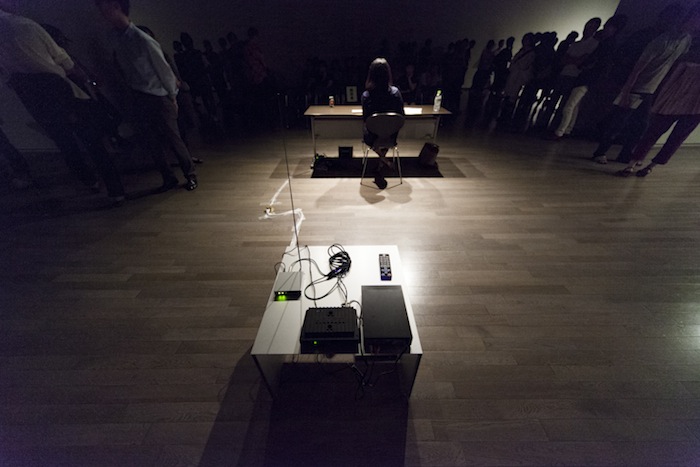 *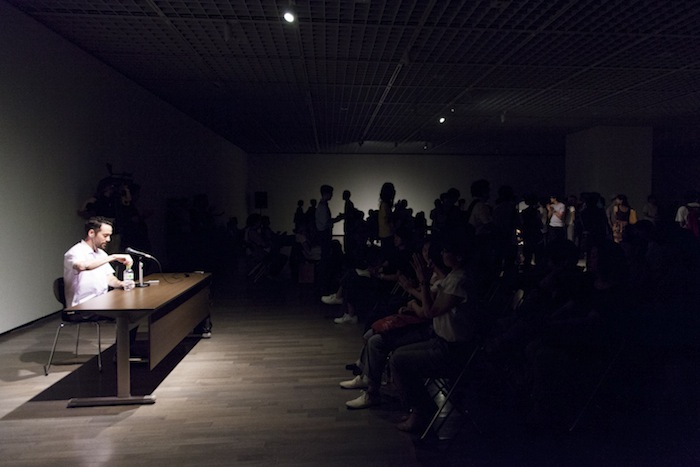 *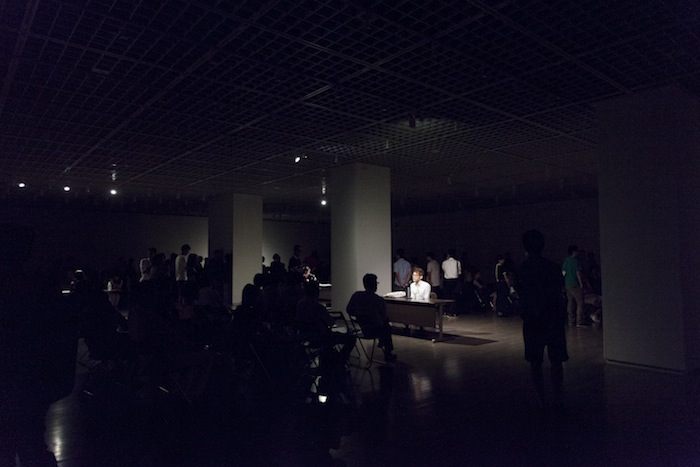 *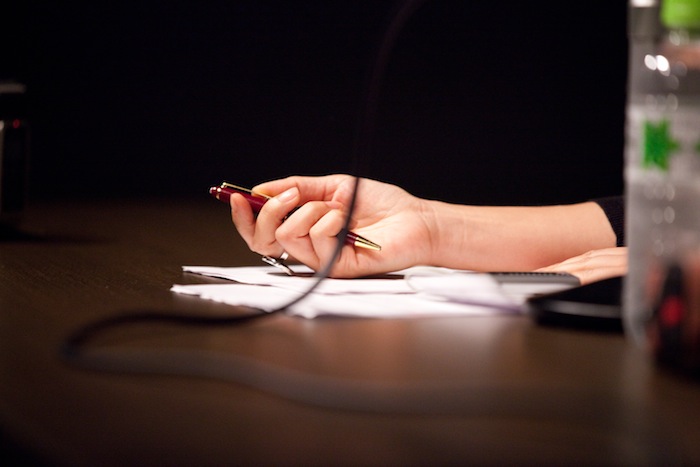 '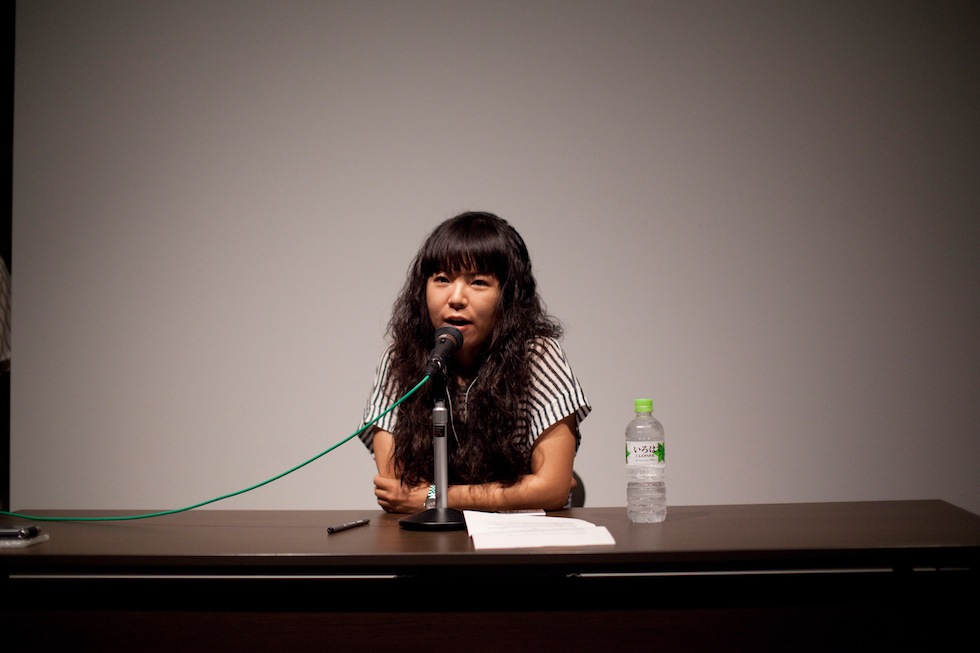 '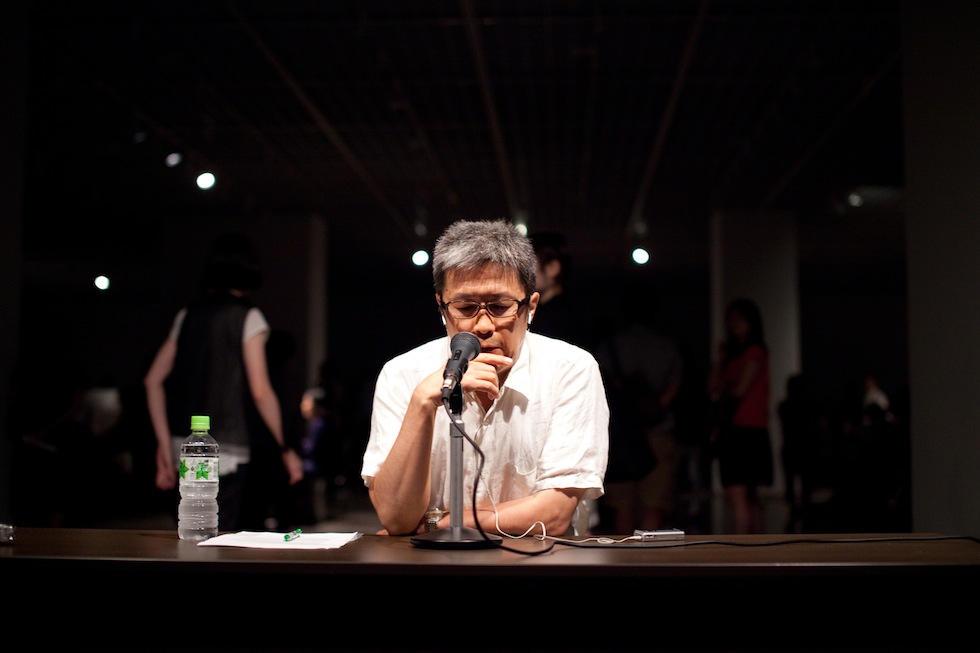 '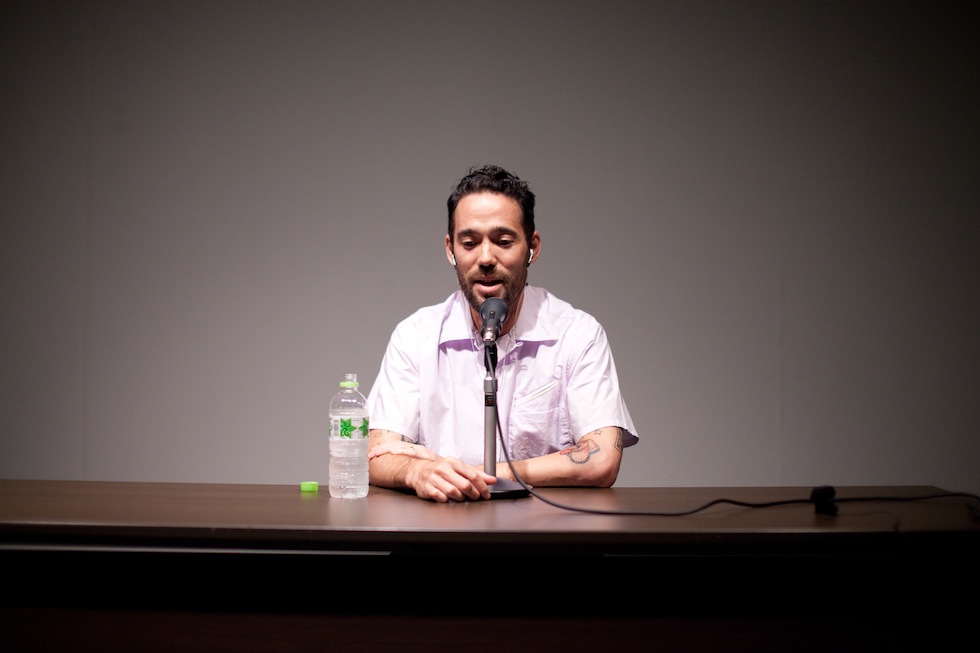 '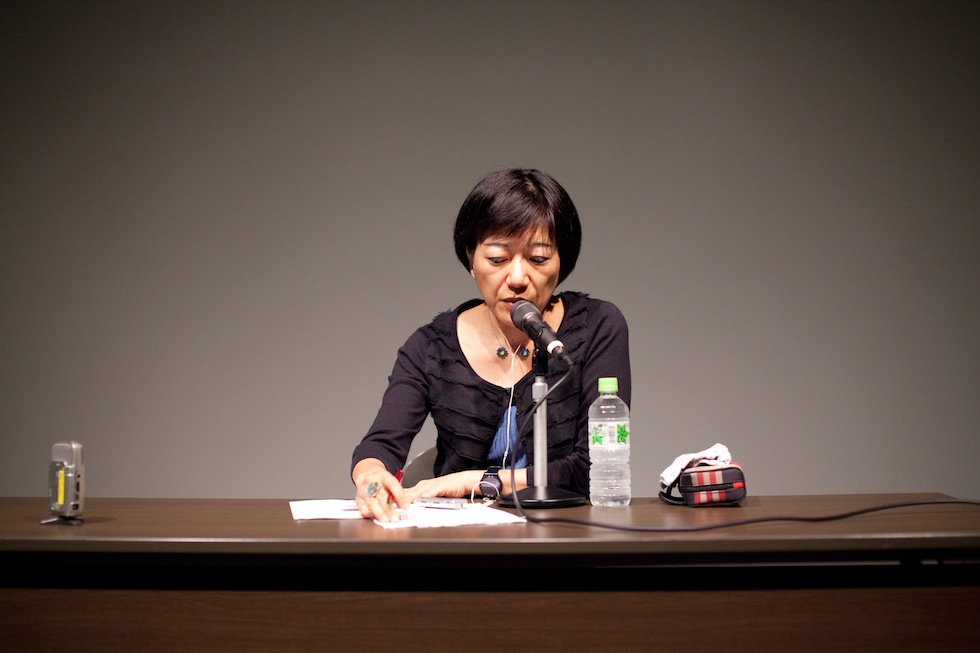 '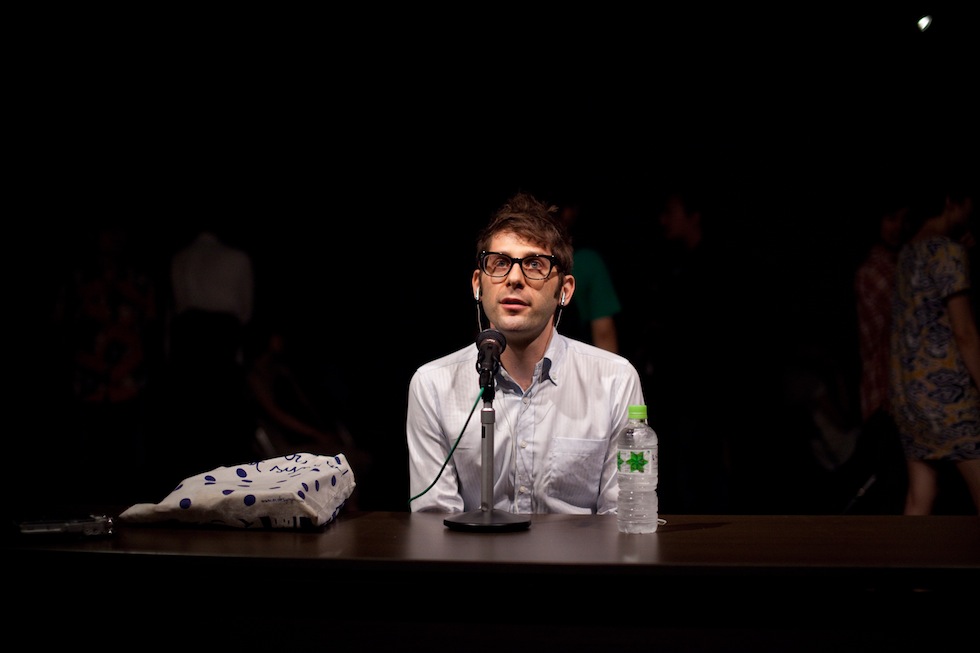 '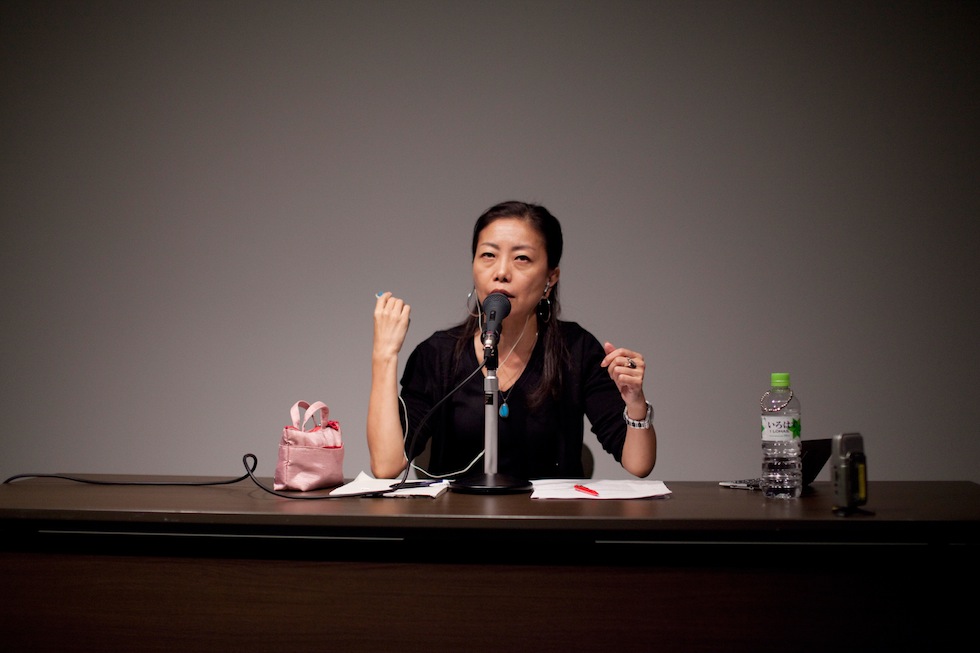 '


'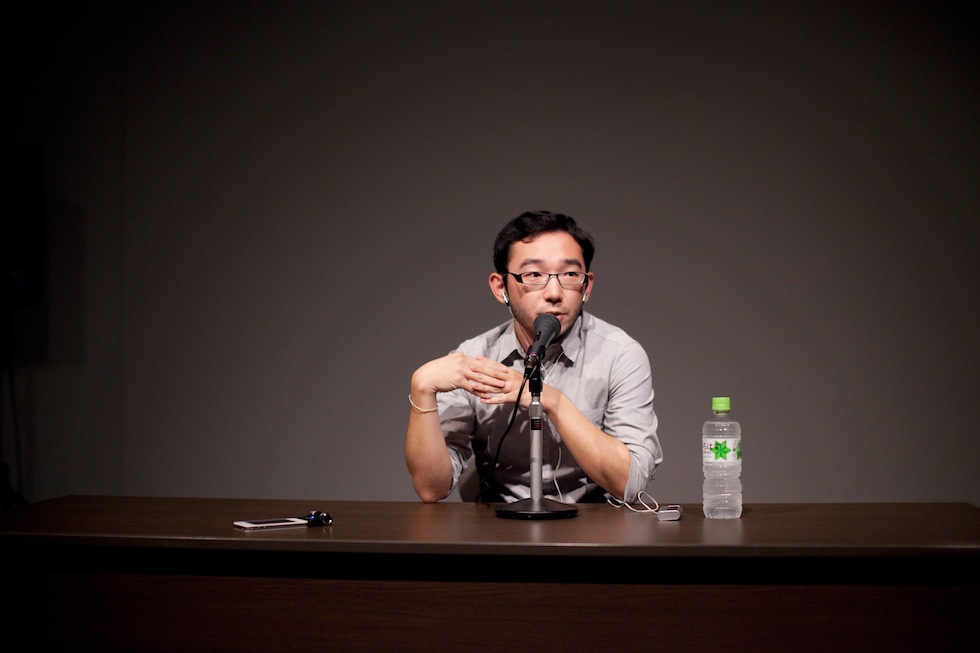 '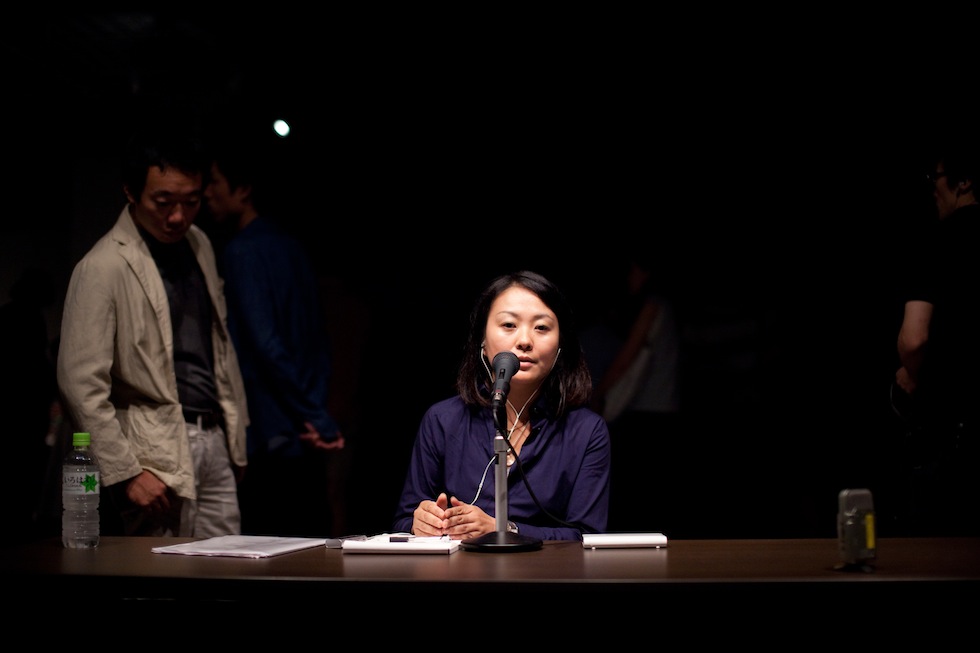 '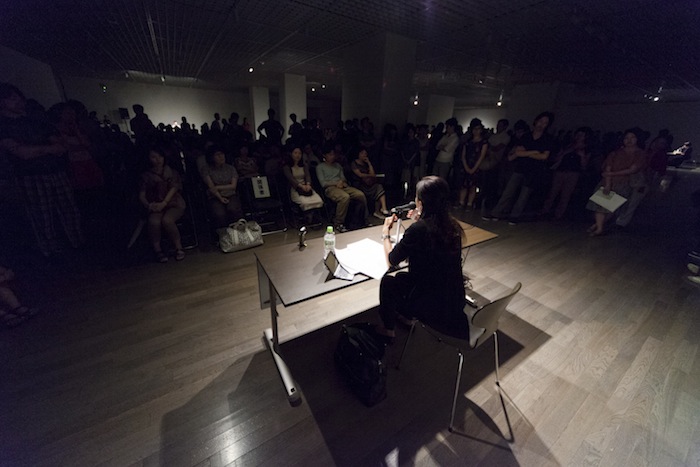 *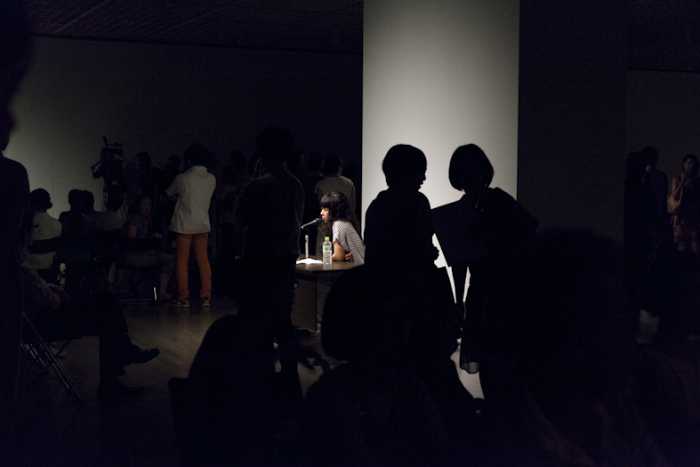 *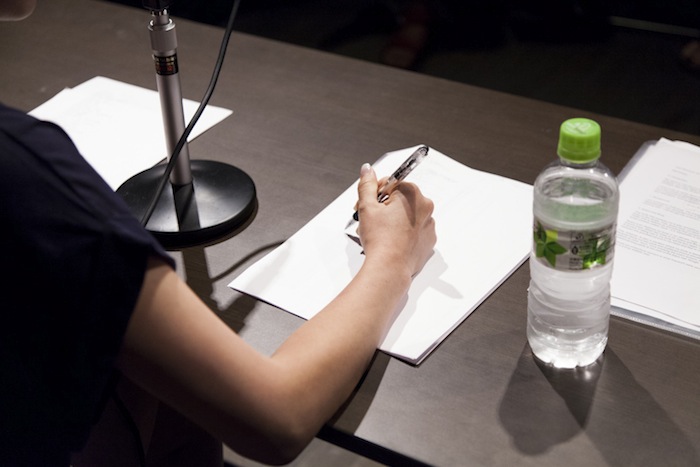 *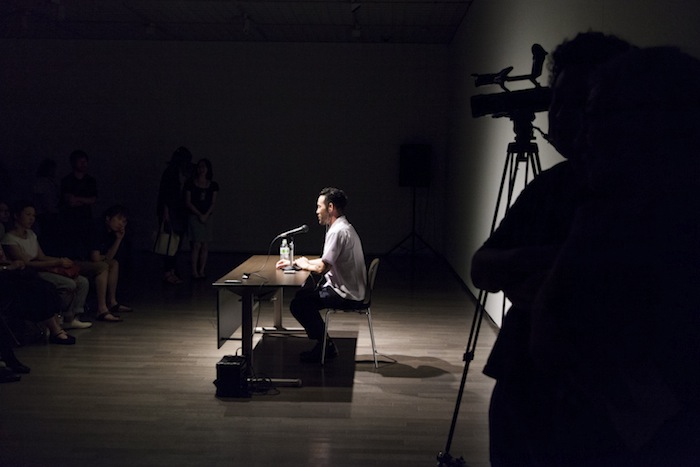 *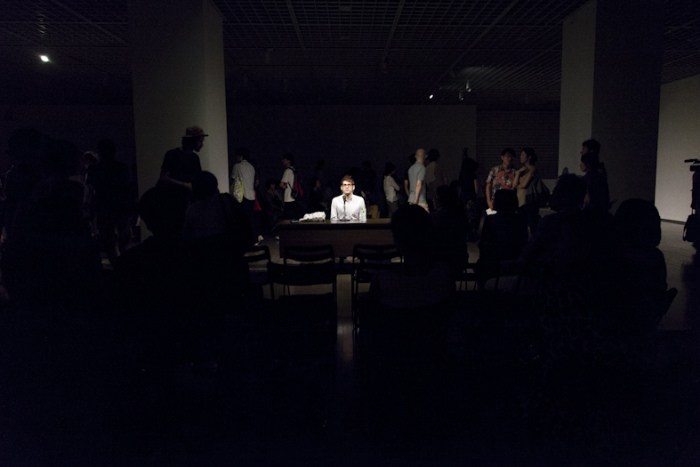 *


*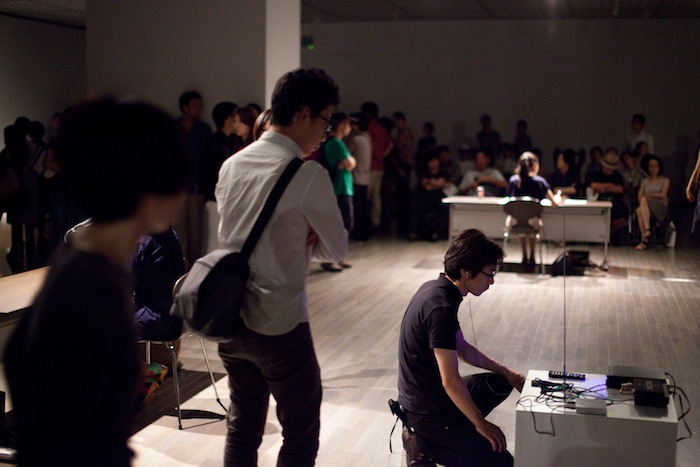 '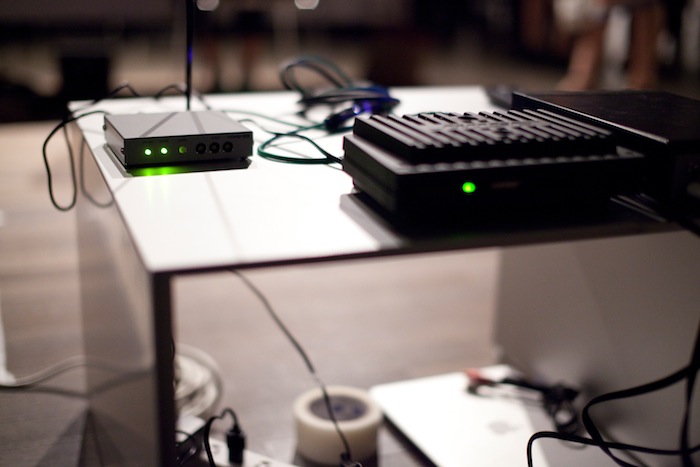 '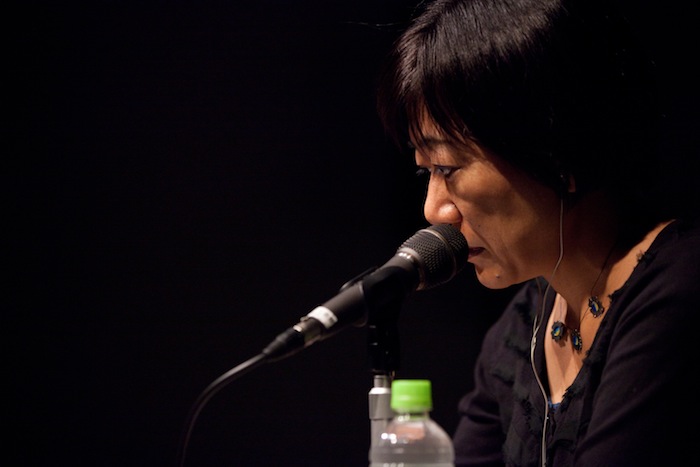 '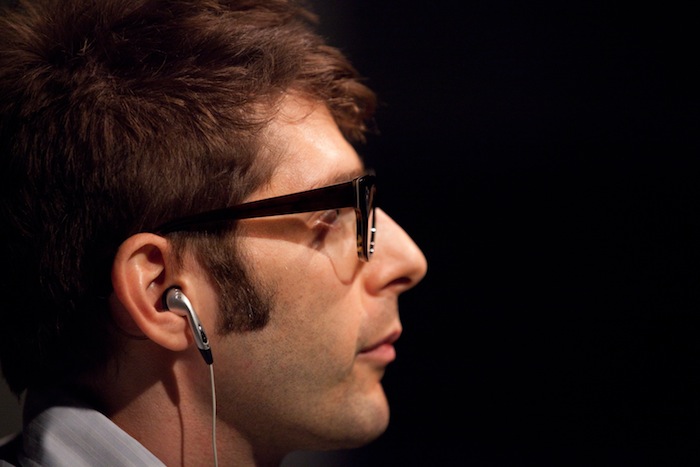 '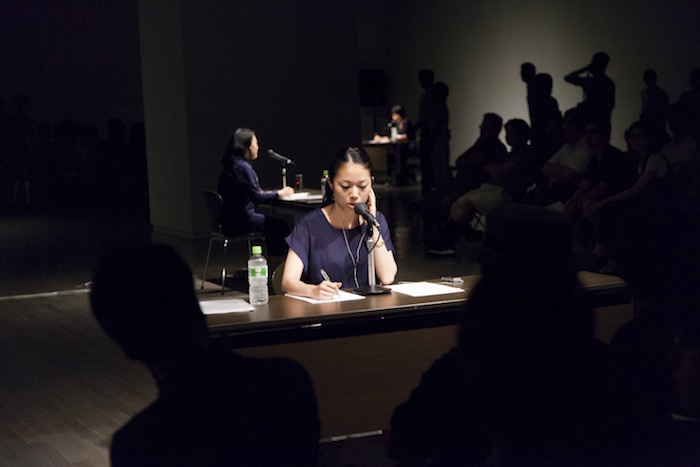 *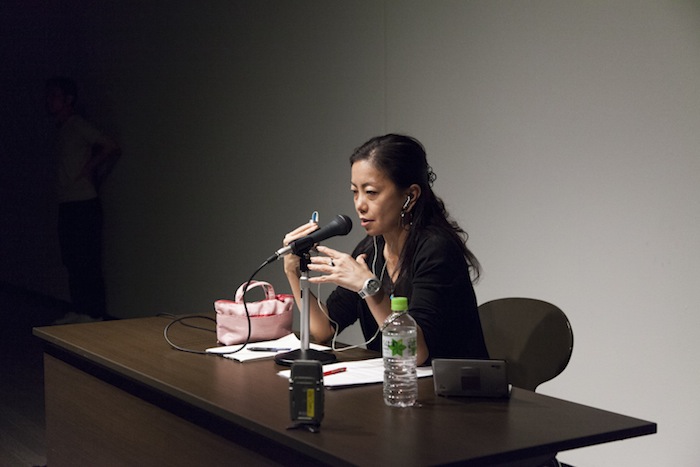 *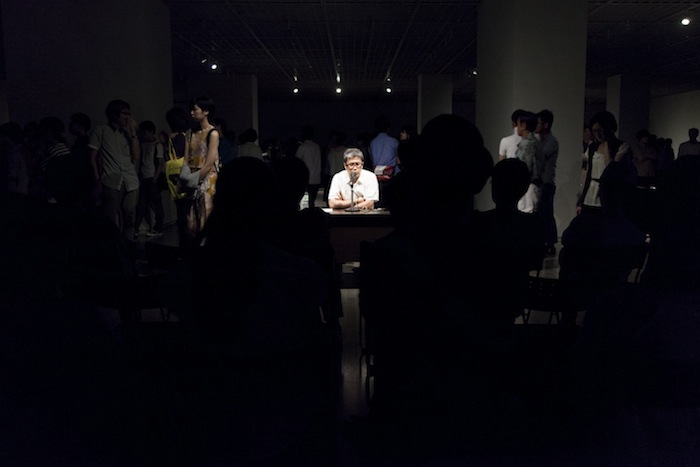 *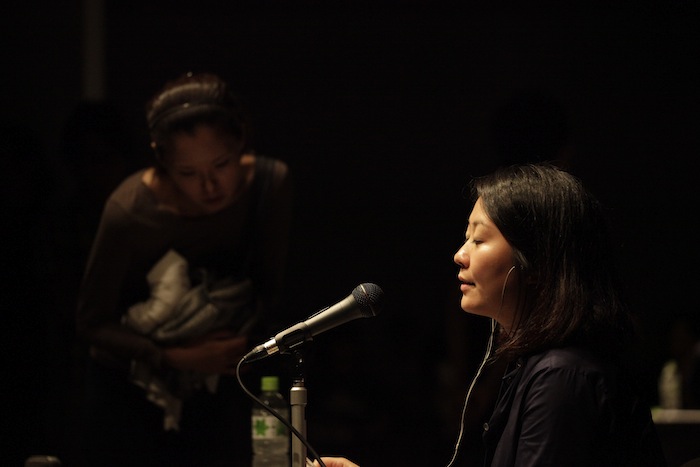 '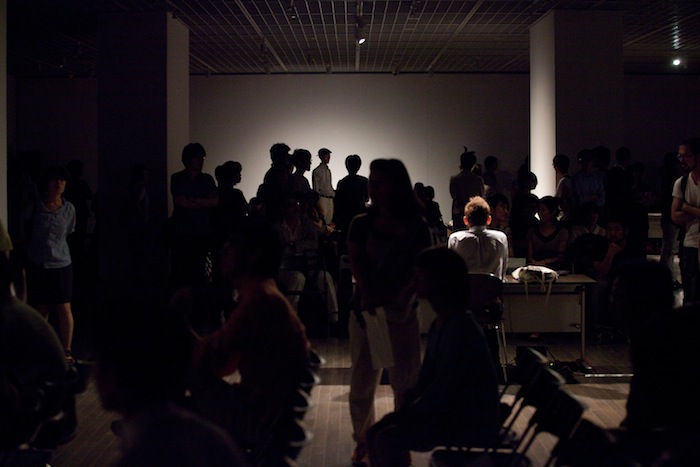 '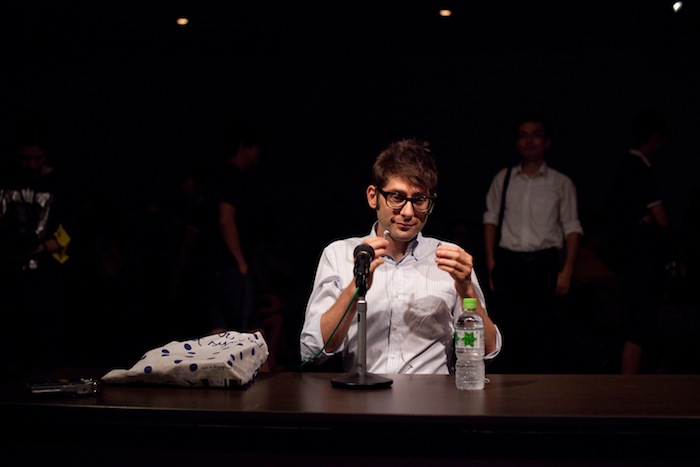 '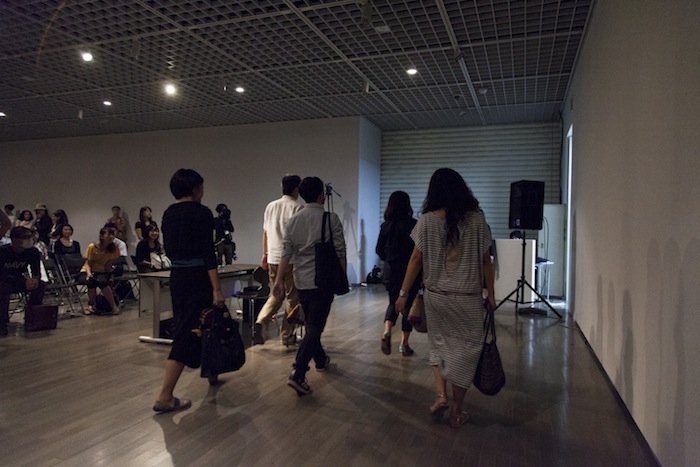 *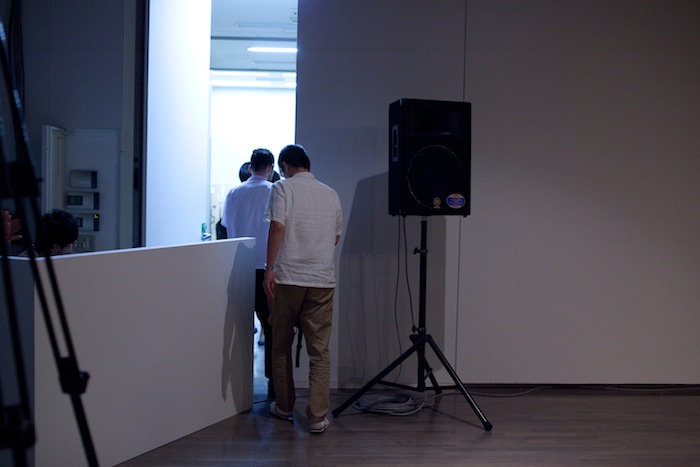 '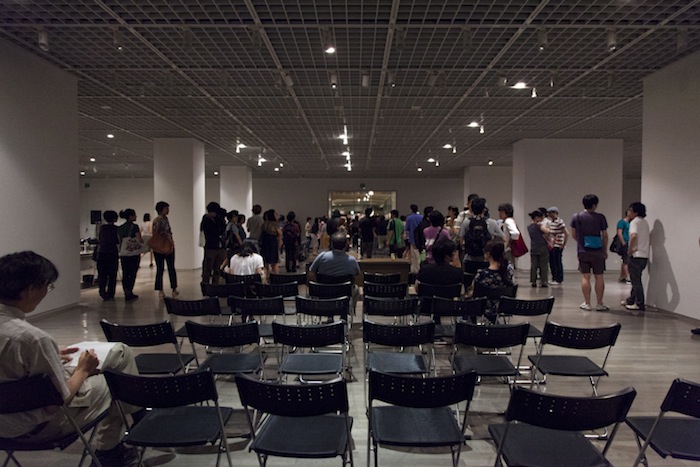 *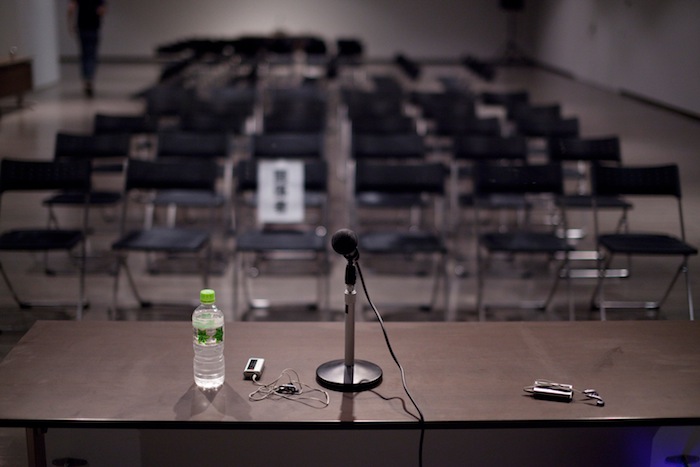 '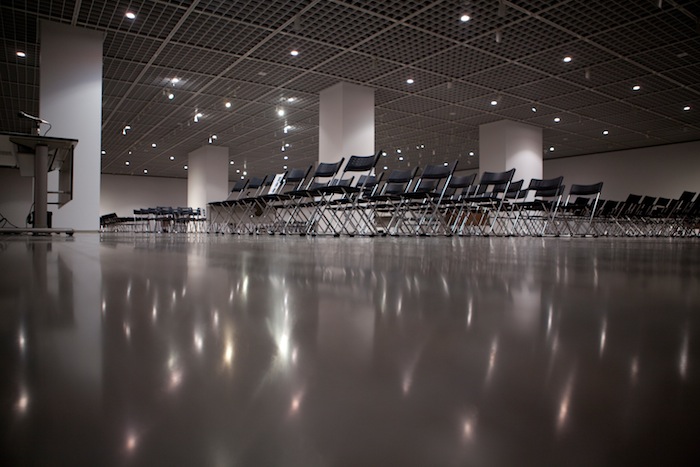 '


* Photo: Shu Nakagawa
' Photo: Hideto Maezawa


<< back to works