'Time at Home for Artists' no. 68: Yuki Okumura
Contribution to the series hosted by NADiff a/p/a/r/t, 2020

A day in May. The name of this series, Time at Home for Artists, reminded me of and drew my attention to East European artists who converted the act of
living their own everyday moments at home directly into that of 'making' artworks in the late 1970s. Here, I'd like to pay some homage to them by comparing
their approach to my own 'home time' at our apartment (although my life in the lockdown has been almost the same as before, as I was anyway more or less
self-isolated).

Born in Belgrade, Mladen Stilinović (1947–2016) not only claimed that he was 'at work' just by lying down on his bed but also literally made it into his 'work'
through photographic documentation of himself doing so (Artist at Work, 1978). Naturally, I pretty much emphasize with him because I think about my work
all the time as well, even when I'm chilling out on a sofa or checking things out on my smartphone.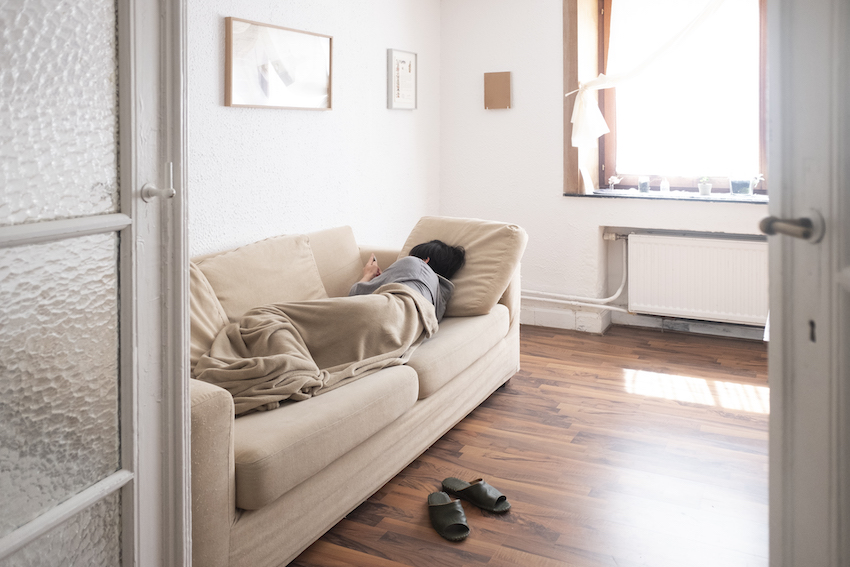 Born in Zagreb, Sanja Iveković (1949–) came out to her balcony wearing an American T-shirt, sat on a chair, read a book by an English sociologist, and pretended
to be masturbating while Tito, the then president of Yugoslavia, was parading on the street in front of her apartment building (Triangle, 1979). It was a work 'made'
by the 'triangular' relation between the artist herself, the assumably secret agent who was watching her from the rooftop of a nearby hotel, and a police officer who,
probably informed by the agent via walkie-talkie, came over to her place to order her to stop the action. What is attached to my home is unfortunately not a balcony
but a little garden, and 'actions' we do there are as trivial as sunbathing, hanging laundry, and growing a bit of vegetables.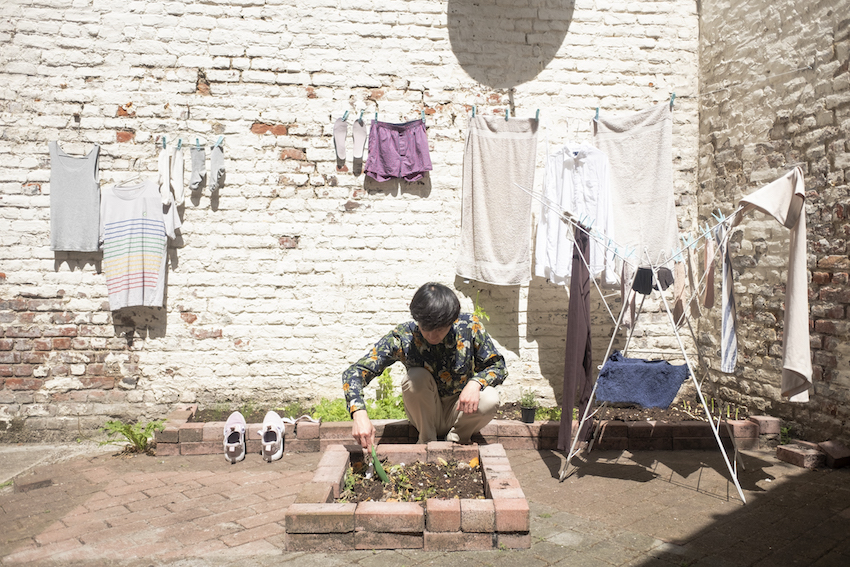 Born in Prague, Jiří Kovanda (1953–) created an 'installation' by stretching a white string throughout his own apartment (White String at Home, 1979). While this
'exhibition' seems to have run for a week, my wife also 'installs' pieces of furniture, plants, and grocery items every time our place welcomes new ones. For example,
since last night, a portion of yogurt hung to drain has been 'exhibited' with much appreciation.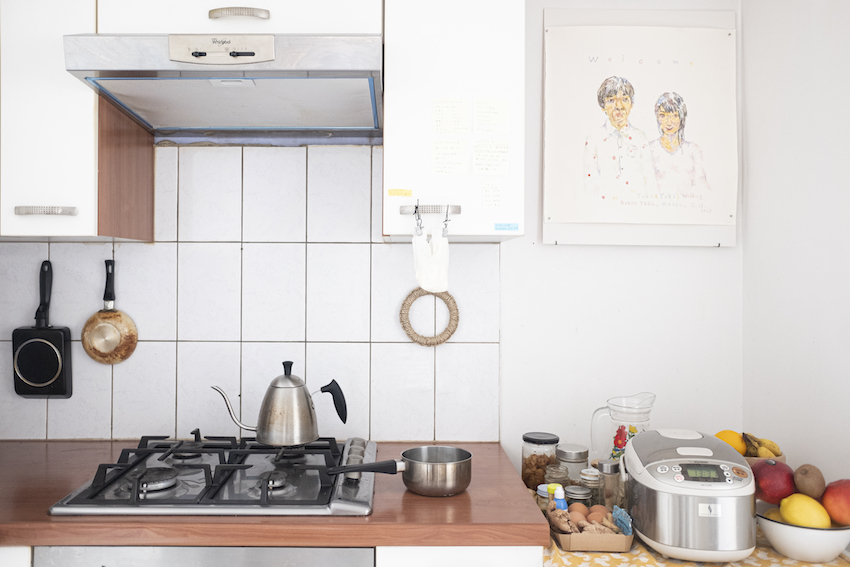 All the artists I thought of happen to be from former communist nations perhaps because we are currently in the phase of figuring out a new form of 'community'.

-

Photos by Yuki Naito